..................................................................................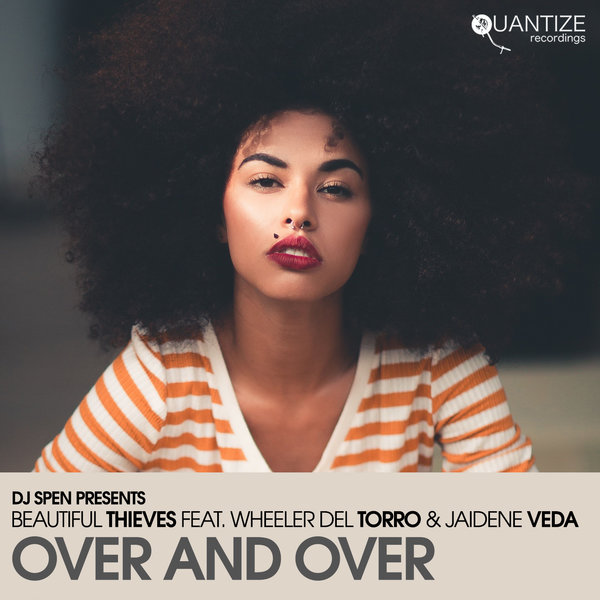 Beautiful Thieves feat. Wheeler Del Torro and Jaidene Veda "Over and Over"
Produced by Wheeler del Torro
Vocals by Jaidene Veda
Remixes by Cee ElAssaad
Cover Photo by Lucas Pezeta
Kelly Spencer, Sean Spencer & Thommy Davis Executive Producers
Beautiful Thieves make their debut appearance on Quantize Recordings with this amazing musical offering featuring Wheeler Del Torro and Jaidene Veda. "Over & Over" demonstrates their collaborative love for creating serious dance music. It is a groovy, soul-infused number that combines traditional analogue sounds over an irresistible beat with beautifully laid vocals. This release includes soul stirring mixes by Cee ElAssaad along with a Deep Dub mix that displays his funkier electronic side. Trust us when we say that "Over and Over" is a soulful house delight that is guaranteed to leave you wanting more.
1. "Over and Over"
(Cee ElAssaad Vocal Mix)
2. "Over and Over"
(Cee ElAssaad Deeper Dub Mix)
3. "Over and Over"
(Cee ElAssaad Keyapella Mix)
4. "Over and Over"
(Cee ElAssaad Instrumental Mix)
5. "Over and Over"
(Cee ElAssaad Bonus Beats Mix)