.................................................................................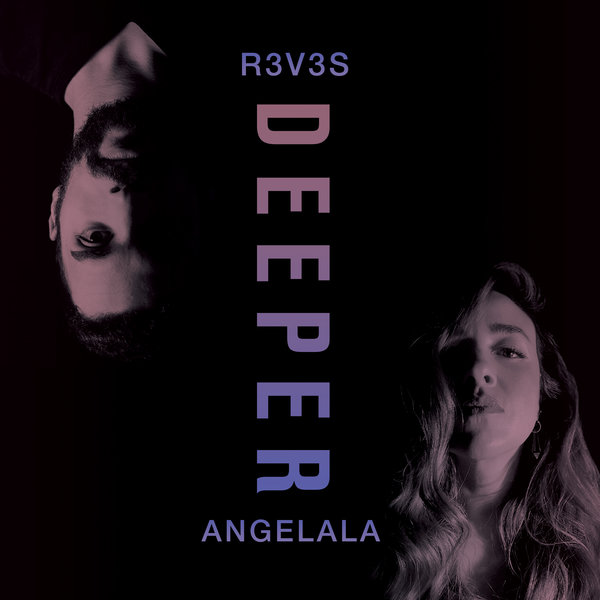 Broken Records is proud to present a sensual and deep performance from New York's own Angelala. Produced by fire producer R3V3S, this song truly takes you deeper. This song is a journey into a blissful atmosphere of sound with a heart-pumping groove that will have any House Music lover ready to take their clothes off.
Hailing from Rome, R3V3S discovered he shared his mother's passion for Soul, blues and jazz. After studying classical music for several years, he began to DJ which led to productions enabling him to have a more personal contribution. His soul shines on previous releases like "Back" on (Pocket Jacks Trax) and "The Best View" (Papa Records).
Angelala originally hails from Flint, MI.. She specializes in Vocal House, Techno with some R&B seasoning. She writes clever lyrics with a sensual tone. Angelala has had two #1s on Traxsource and has worked with producers Todd Terry, Alexander Technique, Oliver Twizt, DJ Dove and more.
For the REMIX package, we brought in the UK's hottest remixer, Col Lawton and San FranDisco's native son, BB Hayes. Col Lawton's rendition will set the dance floor on fire with its haunting feel and irresistible groove. BB Hayes Tech House vibe takes you Deep into the digital abyss.
.....................................................................................
PRESS:
Lady Dee (Chicago): I think I like both remixes for different reasons. I like Lawton because it's minimal and you can layer it with other tracks. I like the chunkiness of the BB Hayes remix though for specific audiences - big rooms, fests. Please send both. Thanks for thinking of me. :-)
DJ Ant B InTheZoneEntertainment Originator rerub is Hot!!! Col Lawton Remix is a nice after-hours vibe. Both are going on my playlist.
Marcel Stroemer (fmstroemerclub): Great track woof!
Joey Level (Underground Souls): Ooh nice!
I'm digging the COL Lawton RMX...Soooaexy!
Norbert Borchers (House Sound of Hamburg):
First of all, there is no bad mix!! All three are very well. My favourite for now is... "bb hayes deeper vibe". https://twitter.com/HouseSound/status/1359625809254887431
Czarina (5 Magazine): Superb track! The Original is for me!
DJ Brat (Kindred Souls, Las Vegas): I like all 3 versions!
Simon - DeepSouthAudio / VolcanoRadio / Mu Bar - Christchurch NZ / Pulzar FM / Fresh FM / deephouse-radio.com / myhouseyourh / www.deepsouthaudio.net "Col knocks it out of the park thanks"
Wil Russell (The Vast Profound/Pop Out And Play, London): "Reminds me of madonnas deeper track junior vasquez remixed"
Christian Zingales (Italy, Blow Up Magazin) "Originator Rerub like it"