..............................................................................................................................................
PICK UP Ali Bomboye -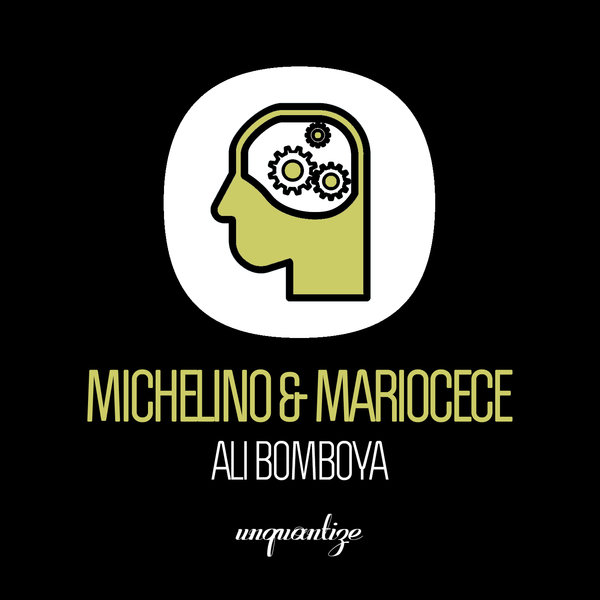 Michelino & MarioCece "Ali Bomboya"
Written, Produced, and Performed by Michele Curatolo & Mario Cece
Copyright Control
Italian producer Michele Curatolo makes his debut appearance on Unquantize with an Ibiza-styled anthem titled "Ali Bomboya." This bongo-heavy rhythmic treat is sure be received by DJs and club-goers throughout the summer. The deep bassline and old-school sample riffs are perfectly arranged under a spoken word vocal, creating a pure, unforgettable house vibe. After one listen, you'll realize this track is destined to be played out loud!
UNQUANTIZE YOUR MIND!!!!!
__________________________________________________________________________________
1.
"Ali Bomboya" (Original Mix)
2.
"Ali Bomboya" (Chantstrumental)
Bobby & Steve (House FM) "feeling it"
Candice McKenzie "Original mix for me, thanks Unquantize!"
Craig Stewart "Like this, a perfect worker"
Danny Krivit "Cool :)"
Darren Deluca (Billboard USA) "Original Mix is banging , i love it"
Deff Afrozilla "great track"
Deli G "One For Summer Right Here"
dj booker t "wicked vibes will support"
DJ Kik (Groove Sessions) "will try it"
DJ Sir Charles Dixon "will support"
DjPope "cool"
EDDIE Boom "a summer blaster jus in time"
Evan (More House Records) "Feelin' the energy of the track. Nicely done."
Geoffrey C "Worth a try"
Gianni Junior "Killer!"
Hippie Torrales "Nice anthem tune"
John Hutchison (Le Visiteur) "Big track!"
Just Mo "Got my support."
Master Kev "Will definitely give this a spin"
Mind Street "Ready for this summer, Yeahhh"
NY House Radio "UNQUANTIZE! My kinda label very very good tracks! Thank you so much. Will as usual add to rotation prime time..."
Ollie Blackmore (Soul-Heaven) "Superb peak time percussive bomb!"
Paul Morrissey (BOZAK) "DOPE!! Lovin the groove."
Reelsoul "Great track!"
Ricky Morrison "Hot!"
Russell Pollitt "Summer party vibes!!!"
Thomas Lytel "Love the rhythm! Rocking this tonight!"
~~~~~~~~~~~~~~~~~~~~~~~~~~~~~~~~~~~~~~~~~~~~~~
24 hrs of banging dance music in surround sound